The fiscal year of the foundation is from 1st  July to 30th June.
Applications for scholarships and prizes are to be admitted by mid-March. The Board of Directors will process the applications and make decisions in its annual spring meeting. The decisions are published in May.
The otherwise informal application must include the following information:
–    purpose of the scholarship or prize
–    if applying for a prize, the general rules and terms of participation
–    how the requirements of the Finnish Fair Foundation to promote Finnish business life and expertise are met
–    who chooses the prizewinner
–    how the scholarship or the prize will be published
More information about the payments of the prizes
More information about The Finnish Fair Foundation at The Business Information System BIS ("YTJ" in Finnish), a service jointly maintained by the Finnish Patent and Registration Office (PRH) and the Finnish Tax Administration.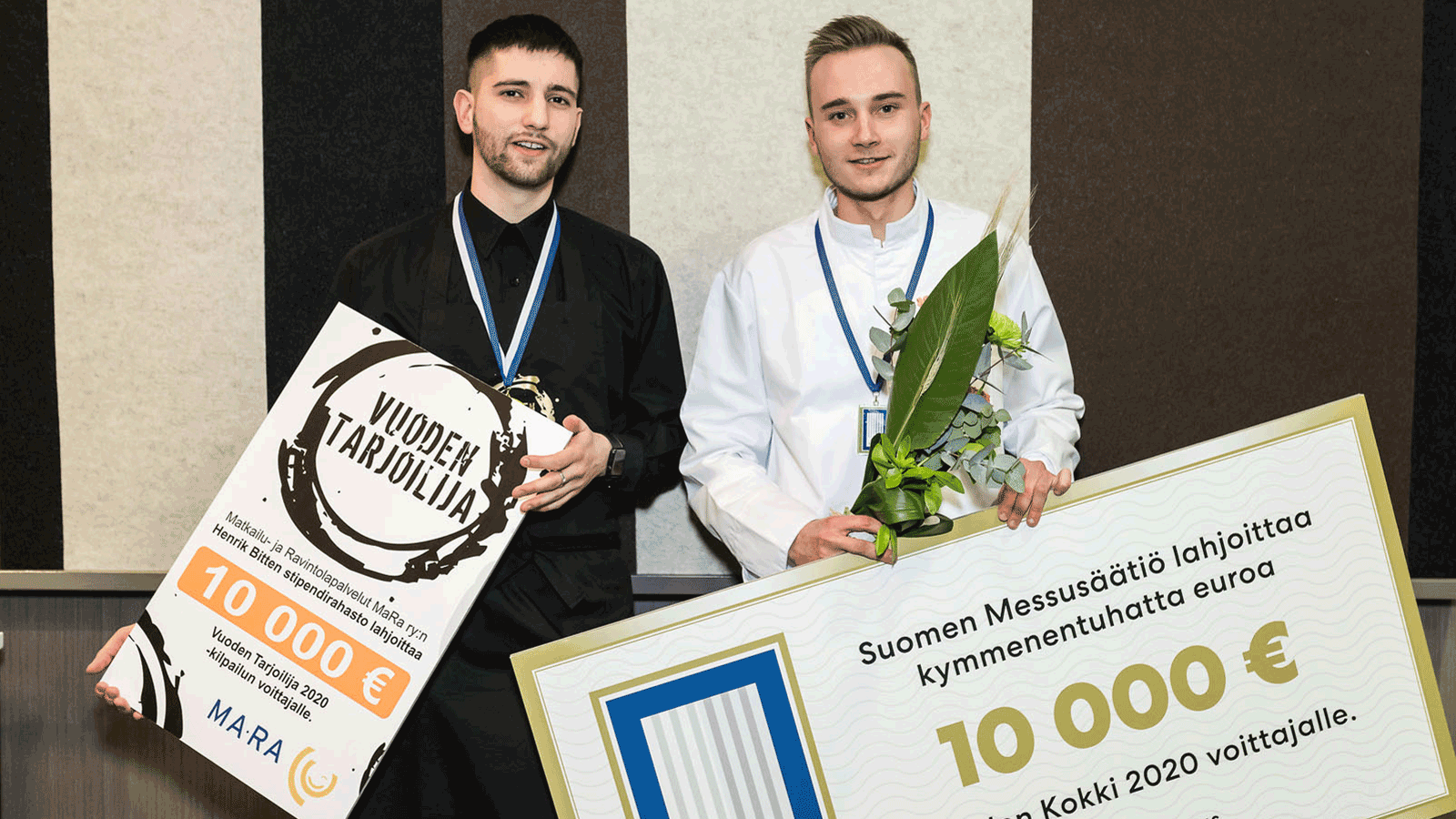 The Chef of the Year and the Waiter of the Year were awarded a grant of EUR 10,000, the former by the Finnish Fair Foundation and the latter by the Finnish Hospitality Association MaRa.